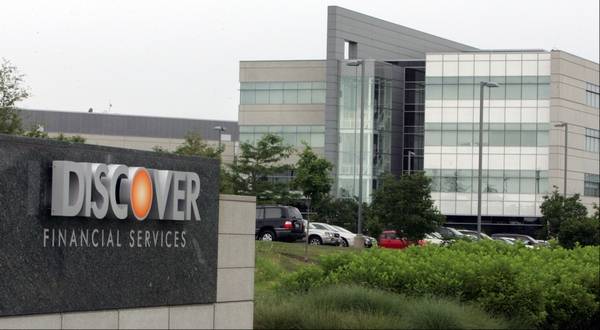 ---
Discover Financial Services, located in Riverwoods, IL, decided to expand its existing campus, adding three new buildings and a new parking structure. This expansion included the Employee Services Pavilion (ESP), Support Services Building (SSB) which houses Discover's state-of-the-art data center, Riverwoods II Office Building (RWII), and a new campus backbone to interconnect all of the new and existing structures. Advanced Data is proud to have continued to maintain and expand the campus's cable infrastructure ever since this major expansion took place a decade ago.
Discover's Riverwoods II Office Building is comprised of one 4-story and one 3-story wing, housing over 3,000 work areas. This building is supported by eleven telecommunications rooms. We installed over 2.2 million feet (416 miles) of 4-pair category 6 rated cable. This building required over 700 singlemode fiber terminations and includes 93 wireless access points.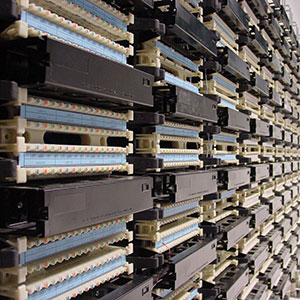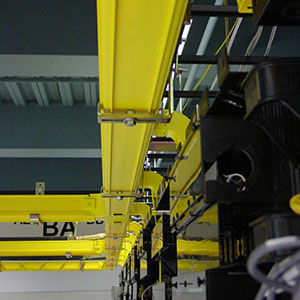 The campus backbone cabling interconnected all new and existing structures via diverse pathways – a new duct bank system along with tunnels. We installed over 14 miles of singlemode and multimode fiber optic cable, requiring over 1,000 singlemode and over 600 multimode fiber terminations. The campus backbone also included 100-pair, 400-pair, and 600-pair copper backbone cabling for voice.
In addition, Advanced Data installed a complete Distributed Antenna System (DAS) supporting multiple carriers, two-way radio, and public safety. We also provided the copper/fiber infrastructure for surveillance cameras and emergency call stations situated throughout the campus.